Board of Elections
ALLEGANY COUNTY BOARD OF ELECTIONS
8 Willets Ave Belmont, NY 14813
Phone: 585-268-9295
Phone: 585-268-9294
Office Hours: Monday- Friday: 8:30am – 4:00pm
The Allegany County Board of Elections is responsible for the honest and efficient operations of all National, State, County, City, and Local elections in our County. The Board insures that all eligible County citizens are offered an opportunity to register and vote; to maintain a complete and accurate voter file of all the registered voters in Allegany County area; to insure that the integrity of the balloting process is maintained throughout Allegany County; to enforce all provisions of the New York State Election Law.
Running for Office in Allegany County
Voter Cards received in the Mail
Registration Form
Where Do I Vote
2023 November Election Poll Sites
Casting a Write-In


Absentee Voting Info
Absentee Ballot Application
Accessible Voting Link: https://absenteeballot.elections.ny.gov/home/accessible
Voters using the accessible absentee ballot system in need of printing services in order to print their ballot can access such services at certain public printing resources, including but not limited to, libraries, print stores, shipping stores, and office supply stores. Voters should contact their local printing resources for details on the printing services offered. Voters using the accessible absentee ballot system can also print their absentee ballots at the County Board offices.
In-person voting using an accessible Ballot Marking Device ("BMD") during early voting or on Election Day is still available to voters with a disability who do not want to vote by absentee ballot using the accessible absentee ballot system.
FPCA Absentee Application

2019 Filing Petitions Via Mail Guidelines
Voter List Purchase
Judicial Candidates Guide
---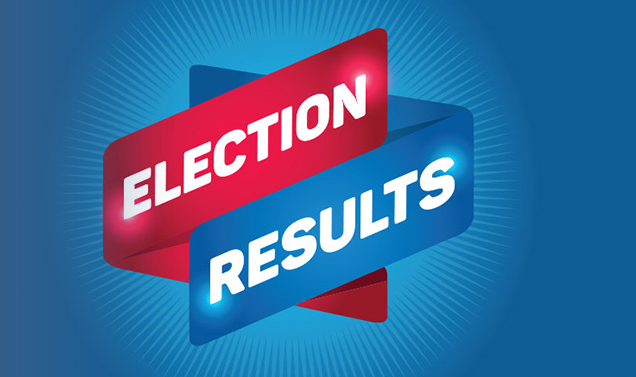 Where To Get Election Night Results
---
2021 Campaign Finance Contribution Limits
Political Advertisements Law
New York Board of Elections Campaign Finance Handbook 2019
https://www.elections.ny.gov/CampaignFinanceFAQ.htmlConvicted of a Felony-know your rights?
Felon Voting Rights
---
2022 General Election Results
2022 General Election Voter Turnout
2021 Official General November 2nd Results
2021 General November 2nd Voter Turn out
2021 Official Primary June 22nd results
2021 Primary June 22nd Voter Turn Out
2020 General Election Results
2020 General Election Voter Turn out
2020 Official Primary June 23rd Results
2020 Primary June 23rd Voter Turn Out
2019 General Election Official Results
2019 General Election Voter Turnout
2019 Official Primary Results
2019 Primary Election Voter Turnout
GE18 Official Results Web
2018 General Election Voter Turnout
2018 State & Local Primary Results OFFICIAL
2018 State & Local Primary Voter Turnout
2018 Federal Primary OFFICIAL Results
2018 Federal Primary Voter Turnout
2017 General Results OFFICIAL
2017 General Voter Turnout

2017 Primary Official Results
2017 Primary Voter Turnout
2016 General (November 8, 2016)
Voter Turnout 2016 General
2016 REFORM Party Primary Election (September 13, 2016)
Voter Turnout
2016 Presidential Primary Election (April 19, 2016)
Voter Turnout
2015 General Election (November 3, 2015)
Voter Turnout
2015 Primary Election (September 10, 2015)
Voter Turnout
2014 General Election (November 4, 2014)
Voter Turnout
2014 State Primary Election (September 9, 2014)
2013 General Election (November 5, 2013)
2013 Primary (September 10, 2013)
2012 General (November 6, 2012)
2012 Federal Primary (June 26, 2012)
2012 Presidential Primary (April 24, 2012)
2011 General (November 8, 2011)
2011 Primary (September 13, 2011)
2010 General (November 2, 2010)
2010 Primary (September 14, 2010)
2009 General (November 3, 2009)
2009 Primary (September 15, 2009)
2008 General (November 11, 2008)
2008 Presidential Primary (February 8, 2008)
2007 General (November 6, 2007)
2006 General (November 7, 2006)
2006 Primary (September 12, 2006)
---