Board of Elections
FYI
Notice to Designating Petition Filers For Congress, Senate and Assembly
The Supreme Court has ordered Congressional and State Senate elections to be held Tuesday, August 23rd, 2022.
The Court is working to develop a new Political Calendar to reflect this primary date. At this time, we do not foresee the June 28th primary changing for our statewide offices, the State Assembly, Judicial Delegates and Alternates and any local offices that are scheduled to be on the primary ballot. We will continue to keep voters informed as additional information becomes available.
Did you miss the Designating Petition Dates? There is still a chance! You need to call the office to do an Independent Nominating Petition. Dates for signatures started April 19th & ends with filing dates of May 24th-31st.
Petition Signature Requirements
VOTER VERIFICATION CARDS
You will be receiving a card from the Board of Elections that has your name, poll site & other Election dates on it. Please note that if the person is no longer living there is imperative that you send this information back to us; even if it's a family member that lived there before & no longer reside at the address it was delivered. Check out our hint sheet below the tab Voter Information.

ALLEGANY COUNTY BOARD OF ELECTIONS
8 Willets Ave Belmont, NY 14813
Phone: 585-268-9295
Phone: 585-268-9294
Office Hours: Monday- Friday: 8:30am – 4:00pm
The Allegany County Board of Elections is responsible for the honest and efficient operations of all National, State, County, City, and Local elections in our County. The Board insures that all eligible County citizens are offered an opportunity to register and vote; to maintain a complete and accurate voter file of all the registered voters in Allegany County area; to insure that the integrity of the balloting process is maintained throughout Allegany County; to enforce all provisions of the New York State Election Law.
Early Voting at Board of Elections Office
Early Voting at Wellsville Site
Voter Cards received in the Mail
2022 Petitions Filed
2022 Offices to be Elected in November 3 4 22
Registration Form
Where Do I Vote
2022 Poll Sites
Running for Office in Allegany County
Political Calendar 2022
2022 Petition Signature Requirements
Rules For Filing Designating Petitions
Blank Petition 2022
2019 Filing Petitions Via Mail Guidelines
Voter List Purchase
---

Absentee Voting Info
Accessible Voting Link: https://absenteeballot.elections.ny.gov/home/accessible
2020 Absentee Ballot Application
FPCA Absentee Application
---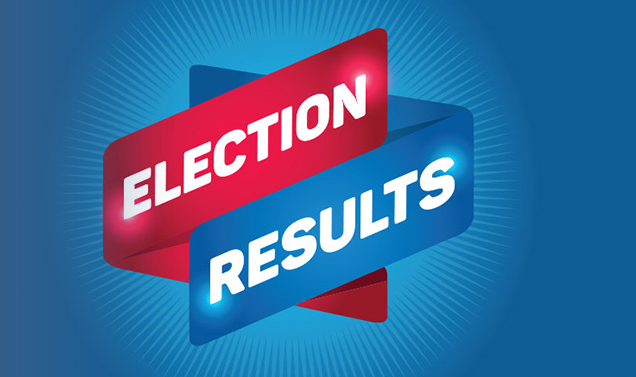 Where To Get Election Night Results
---
2021 Campaign Finance Contribution Limits
Political Advertisements Law
New York Board of Elections Campaign Finance Handbook 2019
https://www.elections.ny.gov/CampaignFinanceFAQ.htmlConvicted of a Felony-know your rights?
Felon Voting Rights
---

2021 Official General November 2nd Results
2021 General November 2nd Voter Turn out
2021 Official Primary June 22nd results
2021 Primary June 22nd Voter Turn Out
2020 General Election Results
2020 General Election Voter Turn out
2020 Official Primary June 23rd Results
2020 Primary June 23rd Voter Turn Out
2019 General Election Official Results
2019 General Election Voter Turnout
2019 Official Primary Results
2019 Primary Election Voter Turnout
GE18 Official Results Web
2018 General Election Voter Turnout
2018 State & Local Primary Results OFFICIAL
2018 State & Local Primary Voter Turnout
2018 Federal Primary OFFICIAL Results
2018 Federal Primary Voter Turnout
2017 General Results OFFICIAL
2017 General Voter Turnout

2017 Primary Official Results
2017 Primary Voter Turnout
2016 General (November 8, 2016)
Voter Turnout 2016 General
2016 REFORM Party Primary Election (September 13, 2016)
Voter Turnout
2016 Presidential Primary Election (April 19, 2016)
Voter Turnout
2015 General Election (November 3, 2015)
Voter Turnout
2015 Primary Election (September 10, 2015)
Voter Turnout
2014 General Election (November 4, 2014)
Voter Turnout
2014 State Primary Election (September 9, 2014)
2013 General Election (November 5, 2013)
2013 Primary (September 10, 2013)
2012 General (November 6, 2012)
2012 Federal Primary (June 26, 2012)
2012 Presidential Primary (April 24, 2012)
2011 General (November 8, 2011)
2011 Primary (September 13, 2011)
2010 General (November 2, 2010)
2010 Primary (September 14, 2010)
2009 General (November 3, 2009)
2009 Primary (September 15, 2009)
2008 General (November 11, 2008)
2008 Presidential Primary (February 8, 2008)
2007 General (November 6, 2007)
2006 General (November 7, 2006)
2006 Primary (September 12, 2006)
---